I didn't start playing the Witcher until over a year after it came out, though I'd bought it much earlier. I finished the game and started a second play through almost immediately with both expansions installed. I've since finished my second play through and the 'Hearts of Stone' and 'Blood and Wine' expansions.
Hearts of Stone takes place mostly in Oxenfurt. There's a main quest, a few new side-missions, new equipment, gwent cards and a new merchant. Blood and Wine adds a lot more content, with a whole new area to explore. Hearts of Stone is smaller, but the story is tight and compelling. They're both so different I don't know which one I prefer.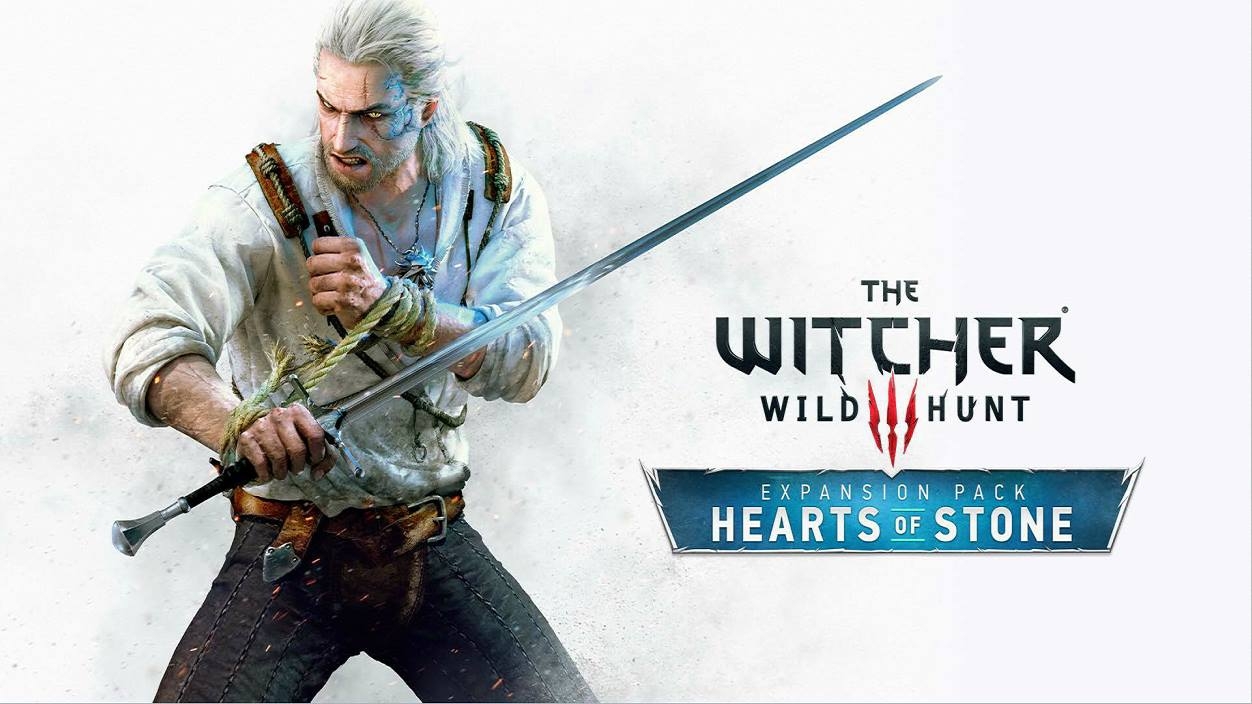 You can play the expansion either by creating a new character solely for the expansion, after the end of the game, or during the game. The level requirements for most quests are high 30s (or 60s for new game+).
You start by reading a quest off a notice board and as usual, heading off to get some info. You meet Olgierd von Everec and his companions, the Wild Ones, before heading off to the Oxenfurt sewers to fight a mysterious monster. There, you run into Shani who accompanies you throughout most of the sewers. After fighting the monster things go a bit pear-shaped and you wind up making a deal with Gaunter O'Dimm to survive, who scars your face as a symbol of the contract. To break the contract you have to fulfill three wishes for Olgierd, each more impossible than the last.
I won't go much more into the main plot. Suffice to say, slowly unraveling Olgierd's past and O'Dimm's motives were satisfying. There are some funny bits in the main quest, particularly the wedding, but nothing as good as the drunk witchers in Kaer Morhen. I enjoyed the boss battles, though perhaps that was just because I played half the expansion over 10 levels below the recommended level, so I had to change up my strategy a bit – first time I used decoctions (then I got tired of spending so long fighting drowners and finished the second half after finishing the main quest and leveling up properly). The 'Scenes from a Marriage' and the painted world quests were another stand out.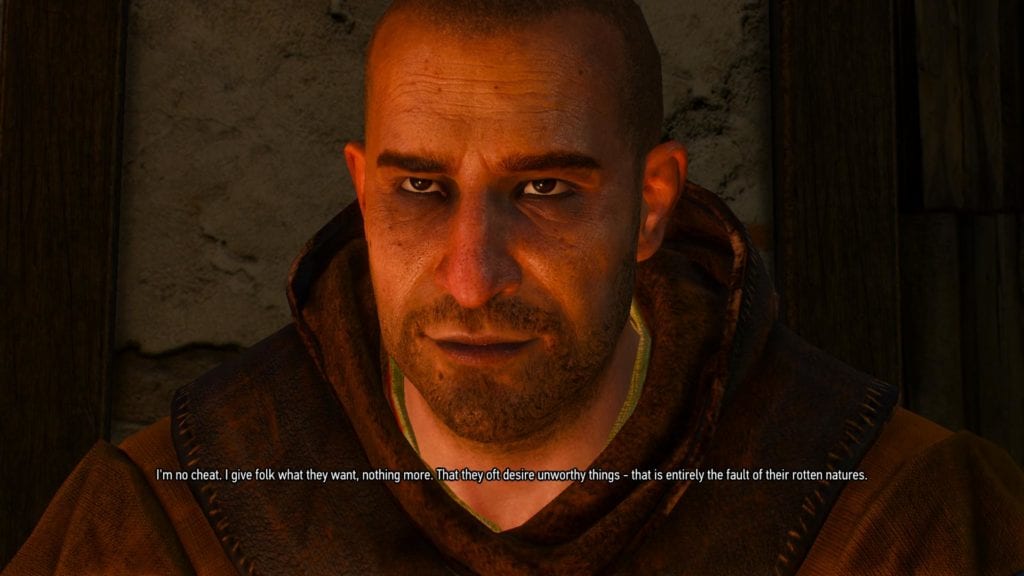 The final battle was a real highlight. As with the Crones of Crookback bog, there's a great sense of old power and danger about Gaunter O'Dimm. Unlike the crones, the final battle did not disappoint. I won't say any more about it.
Hearts of Stone was a fun expansion and I definitely felt like I got my money's worth. The story was self-contained and not linked to the main story, but it was tense and exciting and the ending was impressive. I liked having a few extra quests and things to spend my money on. If you enjoyed the rest of the game and want more of the Witcher, definitely give it a go.